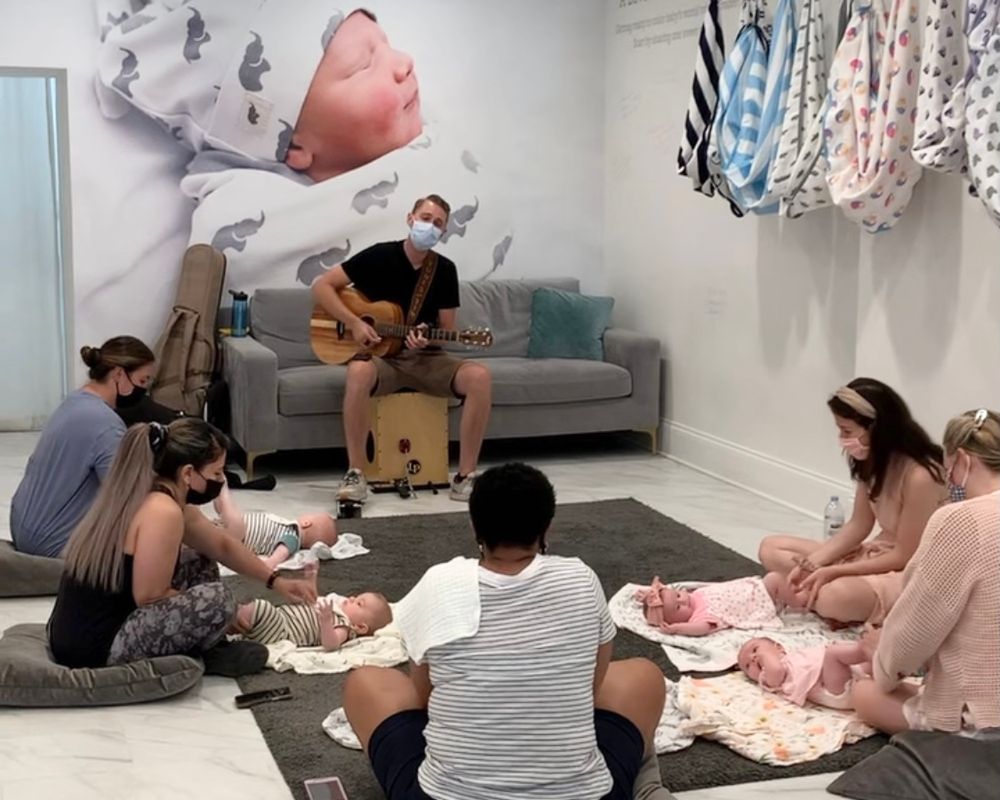 TWT at Monica+Andy
Winter Session: Dec 1 - Feb 11
8 week session, with a 3 week holiday break from Dec 22 - Jan 7.
In-person kids music classes at 2052 N Halsted in Chicago's Lincoln Park neighborhood.
Wednesdays, Thursdays, & Fridays:
- 10am & 11am: TWT for all ages  (3 mo - 5 yrs)
- 12pm: Tiny TWT for pre-crawlers  (1 mo - 9 mo)
About TWT for all ages (3 mo - 5 yrs): 
Tim uses his wide repertoire of classic songs – from nursery rhymes to Beatles tunes – to inspire families to sing, play & dance together while teaching the basics of music including rhythm, tempo, melody and harmony. This 40 minute interactive music class is not only fun, it's an essential component to young children's development of social, physical, creative and cognitive skills.
About "Tiny" TWT  for pre-crawlers (1 mo - 9 mo): 
Tim uses a variety of interactive children's songs aimed at inspiring families to sing together while gently moving with their babies.  This 30 minute interactive class requires adults to be on their feet for the last 10 minutes moving around with their babies in their arms and is B.Y.O.B. (bring your own blanket).  
*Note: due to COVID-19, each class is limited to 7 kids & 7 adults and face masks are required for all adults & children aged 2+ years.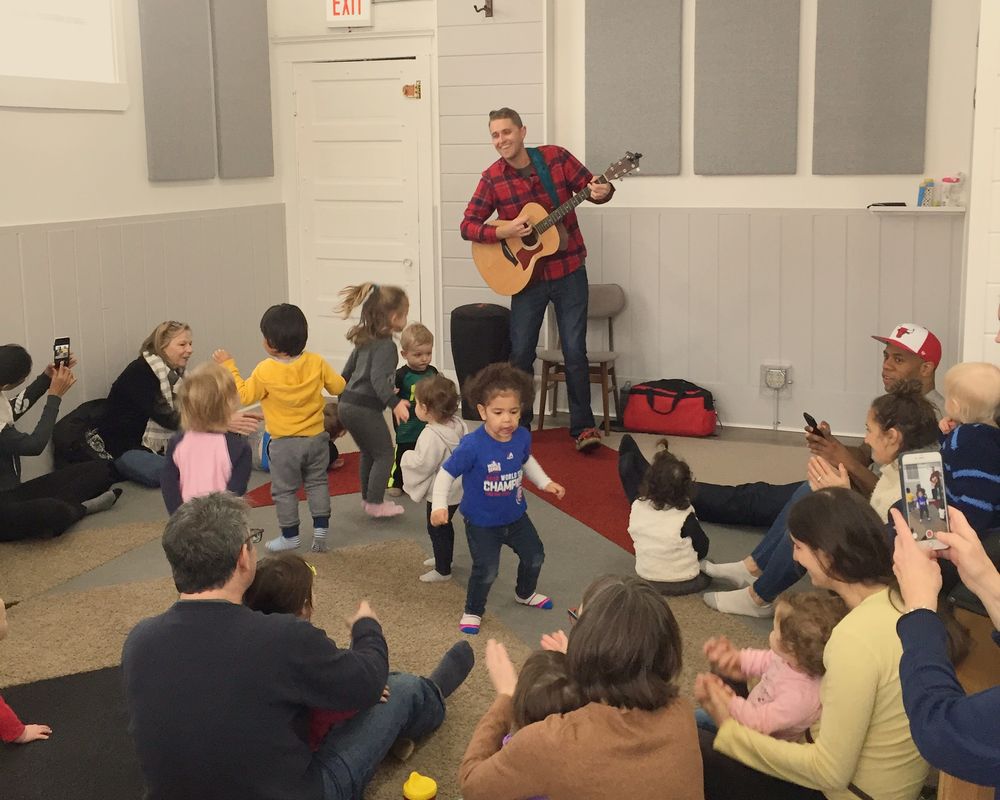 TWT at Mr. Dave Music
2021 Winter Session : Oct 26 - Dec 14
In-person kids music classes at 1935 W Division in Chicago's Wicker Park neighborhood.
Tuesdays: 
- 9am, 10am, 11am & 12pm: TWT for all ages (3 mo - 4 yrs) 
Classes are 35 minutes in duration and limited to 10 kids & 10 adults each. Adult attendance required. 
(*image taken pre-pandemic and face masks are required for all humans ages 2+ years)