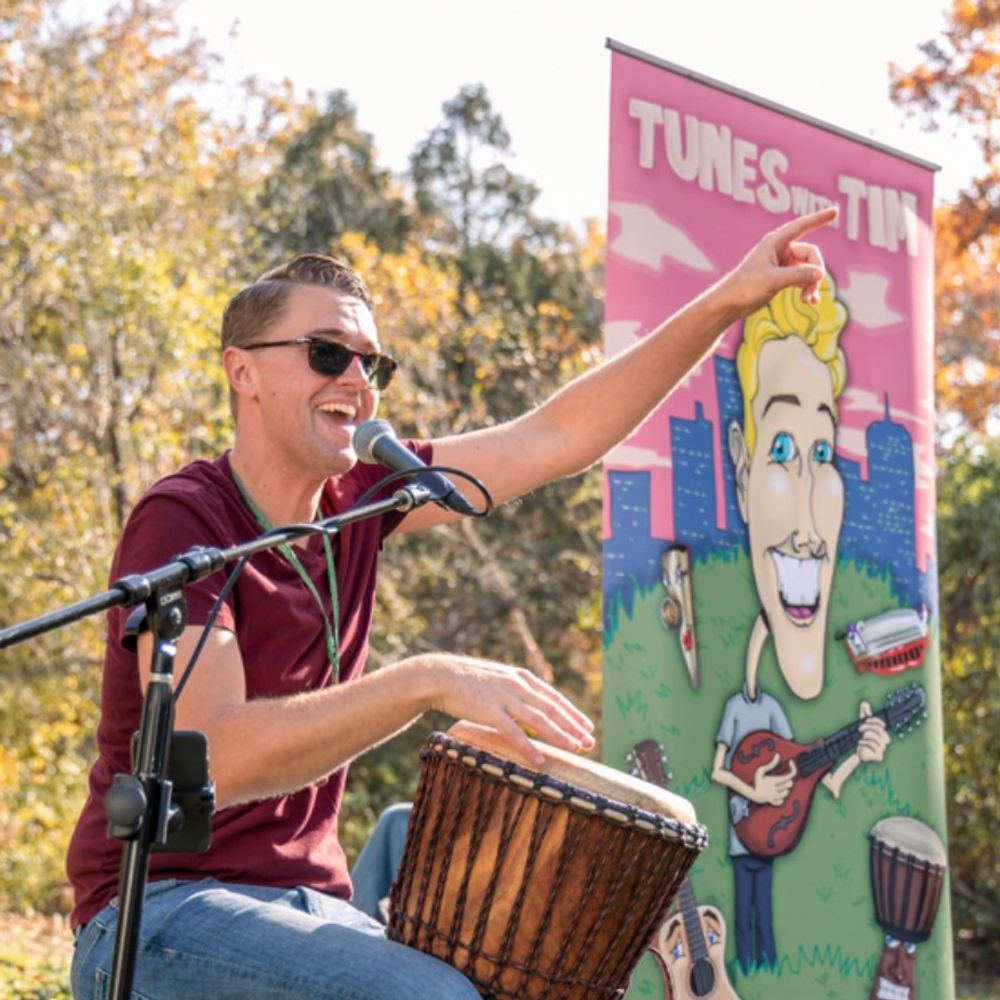 TWT Outdoor Classes
2022 Summer Session: July 5 - Sept 8
The Summer session is now underway, but if you'd like to join for the remainder of the session, prorated registration is still possible for classes with availability.
Click the button below to contact Tim and let him know your preferred time / day / neighborhood. Then he'll get back to you with all the details.
CLASSES WITH AVAILABILITY:
* 9:30am Wednesdays in River North
* 11am Wednesdays in Wicker Park
* 10am Thursdays in Bucktown
* 4pm Thursdays in Glenview
Interested in starting your own group with some friends at a location of your choice?  Time slots are limited, but contact Tim for more info and include your desired day / time / location to see what's possible.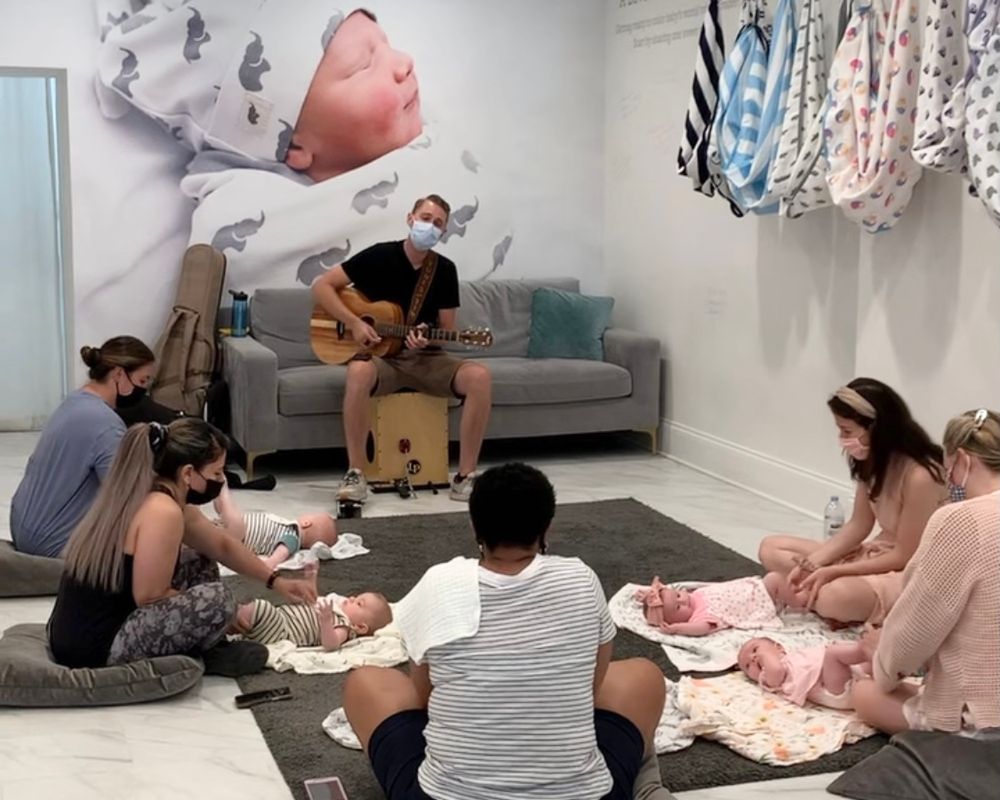 TWT at Monica+Andy
2022 Summer Session: July 8 - Sept 9
*Single class registration links are now live! Click the orange button below for more info and to secure your spot.
In-person kids music classes at 2052 N Halsted in Chicago's Lincoln Park neighborhood.
Fridays Only:
10:00 - 10:40am | all ages (3mo-5yrs)
11:00 - 11:40am | all ages (3mo-5yrs)
12:00 - 12:30pm | pre-crawlers (1mo-9mo)
About TWT for all ages (3 mo - 5 yrs): 
Tim uses his wide repertoire of classic songs – from nursery rhymes to Beatles tunes – to inspire families to sing, play & dance together while teaching the basics of music including rhythm, tempo, melody and harmony. This 40 minute interactive music class is not only fun, it's an essential component to young children's development of social, physical, creative and cognitive skills.
About "Tiny" TWT  for pre-crawlers (1 mo - 9 mo): 
Tim uses a variety of interactive children's songs aimed at inspiring families to sing together while gently moving with their babies.  This 30 minute interactive class requires adults to be on their feet for the last 10 minutes moving around with their babies in their arms and is B.Y.O.B...bring your own blanket ;)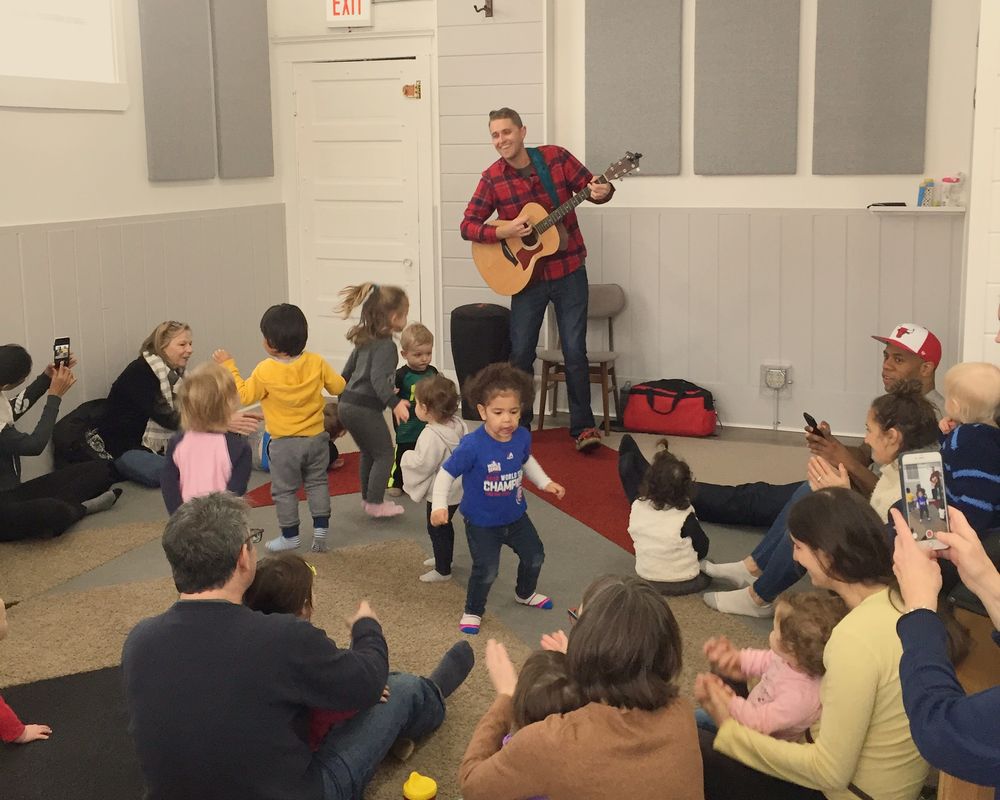 TWT at Mr. Dave Music
*Returning Fall/Winter 2022
TWT is currently on Spring/Summer break from doing classes at MDM...but if none of Tim's current outdoor or indoor classes can work with your schedule, be sure to check out all the great class options offered by Mr. Dave!