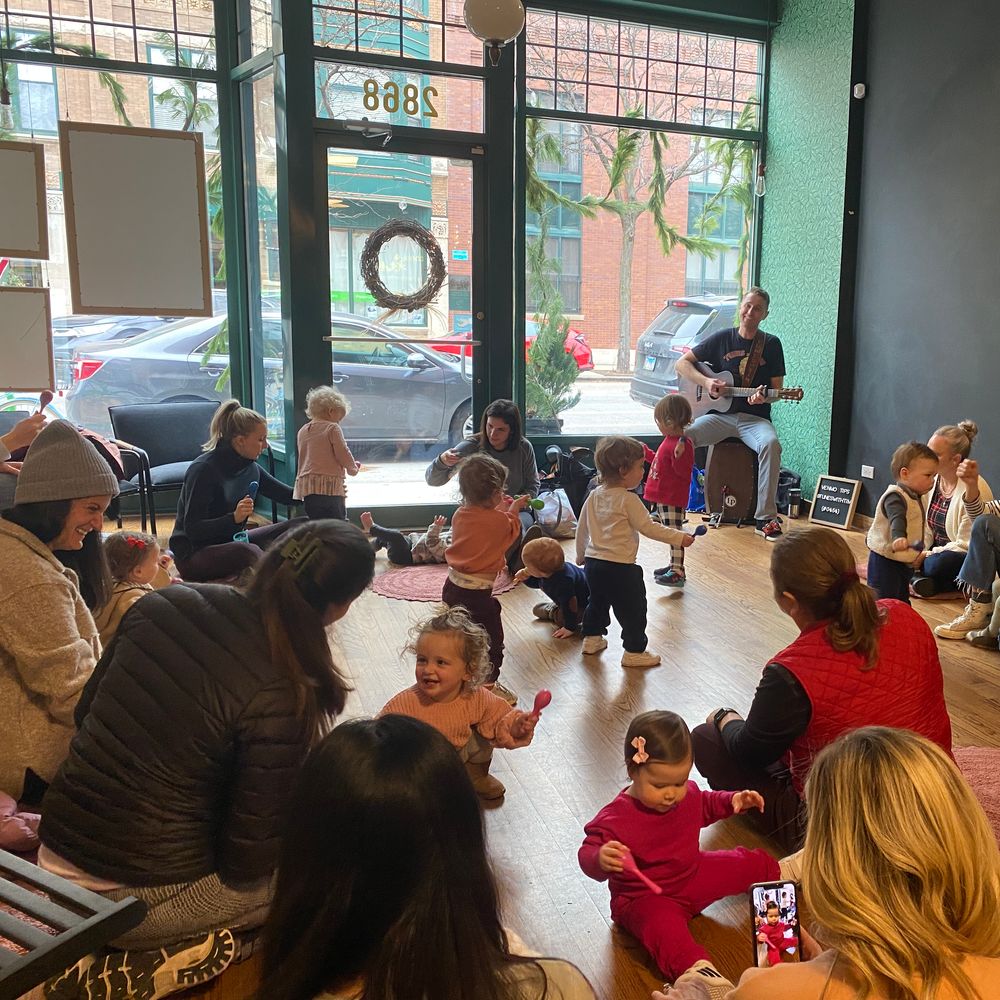 2023 Spring Session
April 11th - June 2nd
- Tuesdays & Thursdays at Bright Bowls in Highland Park
- Wednesdays & Fridays at Lincoln Park Cultural Center in Lincoln Park
- 10am, 11am & 12pm class times offered on each day
TO SIGN UP...select a class option in the calendar below & purchase a drop-in spot on a specific date or register for the full session & save 20% per class. 
*Outdoor classes will return this Summer starting in June! Stay tuned to the TWT VIP E-Mail List for more updates as things unfold.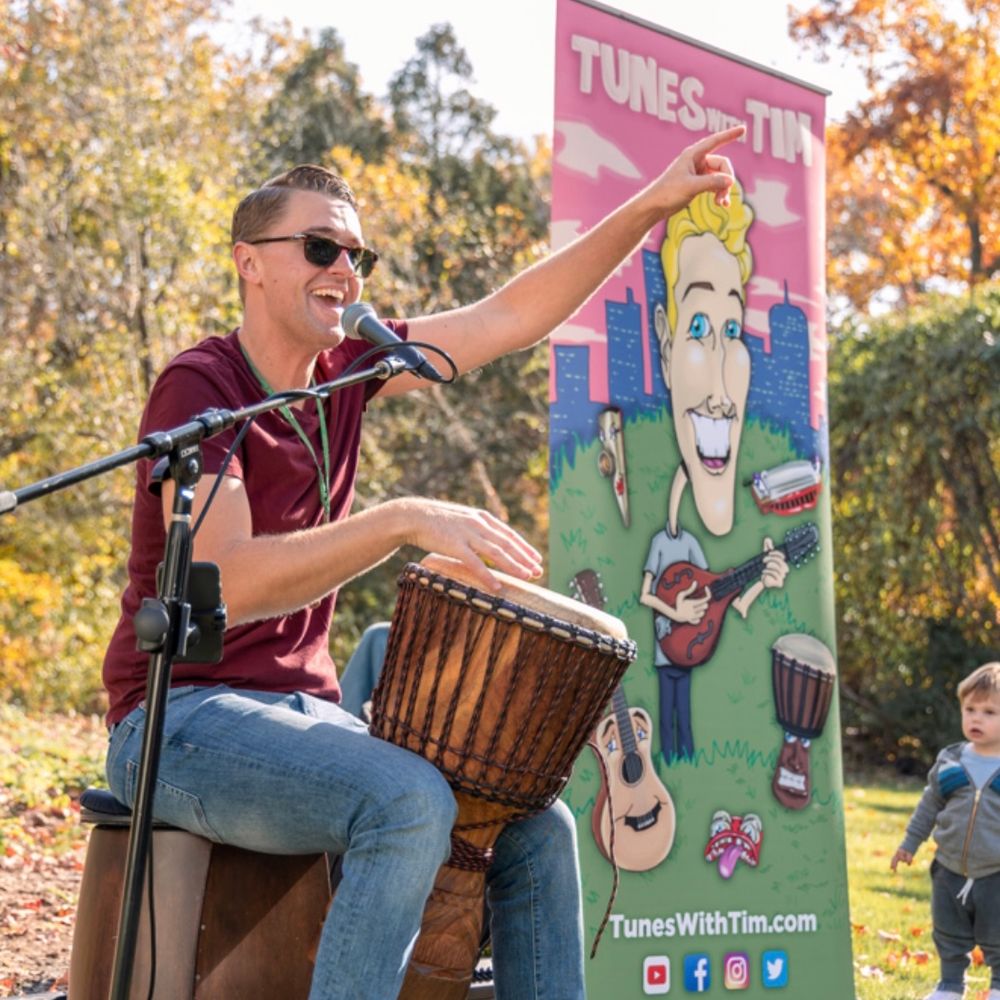 TWT Kids Music Classes
About TWT for all ages (3 mo - 5 yrs): 
Tim uses his wide repertoire of classic songs – from nursery rhymes to Beatles tunes – to inspire families to sing, play & dance together while teaching the basics of music including rhythm, tempo, melody and harmony. This 40 minute interactive music class is not only super fun, it's an essential component to young children's development of social, physical, creative and cognitive skills.
About "Tiny" TWT  for pre-crawlers (1 mo - 9 mo): 
Tim uses a variety of interactive children's songs aimed at inspiring families to sing together while gently moving with their babies.  This 30 minute interactive class requires adults to be on their feet for the last 10 minutes moving around with their babies in their arms and is B.Y.O.B...bring your own blanket ;)